He went like one that hath been stunned,
And is of sense forlorn:
A sadder and a wiser man,
He rose the morrow morn.
- Samuel Colderidge in "The Rime of the Ancient Mariner"

The 2017/18 school year came to a close for me on Friday, and as with most endings, I became very reflective about the events that made up the period of time that just concluded. This was a hard 12 months for me - probably the most difficult I have experienced in my nearly half a century on the planet - but mixed in with the challenges, changes, troubles and tears were some amazing moments and learning that I am incredibly grateful for. Many of these happened in May and June.
I have written about the plastic pollution project that I worked on with my students in the last two months, documented in these posts: The Last Straw and Curiosity and the CAN-BAN Connection. Since this project is undoubtedly the most transformational work (for my students and for myself) that I have done in my career, I wanted to write a further update on how we wrapped things up, plans for next year, and why I feel so hopeful about the future as a result of this work. I am very proud of what we have accomplished, the fact that we are addressing important global sustainable development goals, and that we have taken our learning beyond the walls of the classroom, harnessing the power of technology to connect, create and collaborate with friends in different parts of the world.
After our friends in Bangladesh completed their school year on June 10, we no longer had collaboration partners to work on projects with for the remainder of the month, but we still delved into some deep and inspiring learning to round out the project before the end of June. One of the most powerful things we watched was a movie called, "Albatross" by Chris Jordan. Chris and his team visited Midway Island, a wildlife refuge in the North Pacific Ocean, that is inhabited only by birds, including many albatross. As there are no natural predators on the island, the birds were very trusting of the humans there to study and film them, and allowed the crew to get up close and personal in a way that made the finished product feel like a story of heartbreak and hope, a work of Art, and a beautiful piece of social activism and information all in one. These amazing creatures have been unwittingly consuming the plastic that humans have discarded and polluted the ocean with. It is killing them and their babies, their bellies and bodies damaged by the debris they confuse as dietary nourishment. It is such an important message to watch, receive and ponder. Chris made the film available for free, starting on World Oceans Day at the beginning of June. You can view or download the full film from this webpage.
Albatross was difficult to watch, and there were few dry eyes in the classroom when the movie concluded. We had a rich discussion after the film ended, with some great connections to First Peoples' Principles of Learning, the way that we treat and respect all living creatures, interconnectedness, and our obligation to clean up the literal and figurative mess that we have made of the planet. One of my students commented, "I think this movie is going to stay with me for a very long time." Multiple heads in the room nodded in agreement, mine included.
We moved on to a more joyful project by creating muppet-style puppets. While not without its frustrations (there were a few hot glue gun burns, tears and a classroom covered in strings of hot glue residue), it was definitely a memorable way of combining Art and activism. The intent was to have the students use their puppets to create a green-screened PSA video about plastic pollution and its effects on marine wildlife. The puppets were completed, scripts were written, and scenes rehearsed, but ultimately, no groups were prepared in time to film. This was disappointing for everyone, however, it opened another discussion about real-world issues: this time on meeting deadlines, working toward goals as a team, and how the learning and creation process that we engaged in was ultimately more powerful than a completed video. You can view a gallery of some of the terrific puppet creations below. In addition to the puppets, we also learned about levels of government in Canada and what their responsibilities are, and then wrote letters to our local, provincial, and country leaders to encourage them to ban single-use plastic. It was a proud moment when the completed messages went in the mail delivery!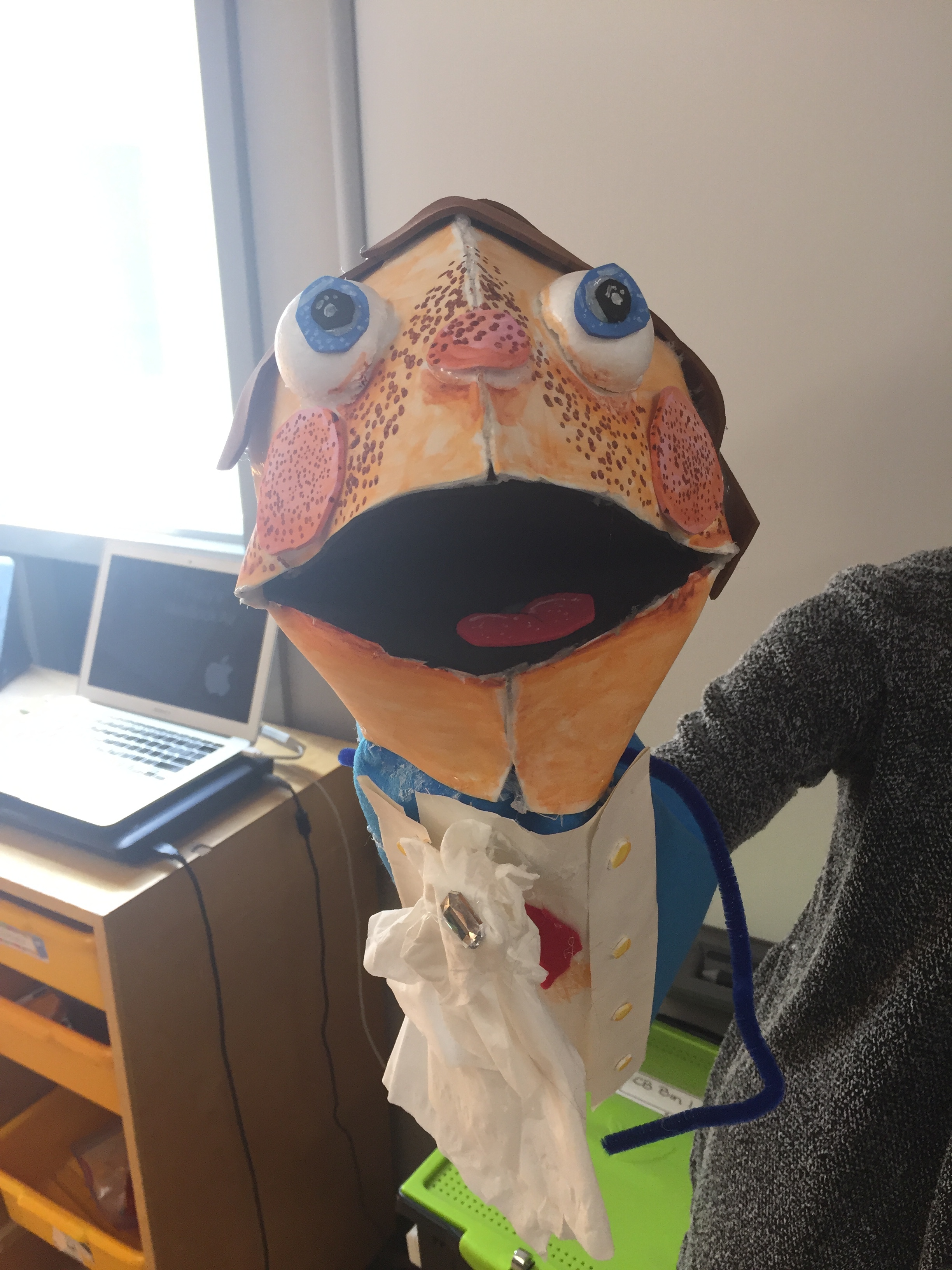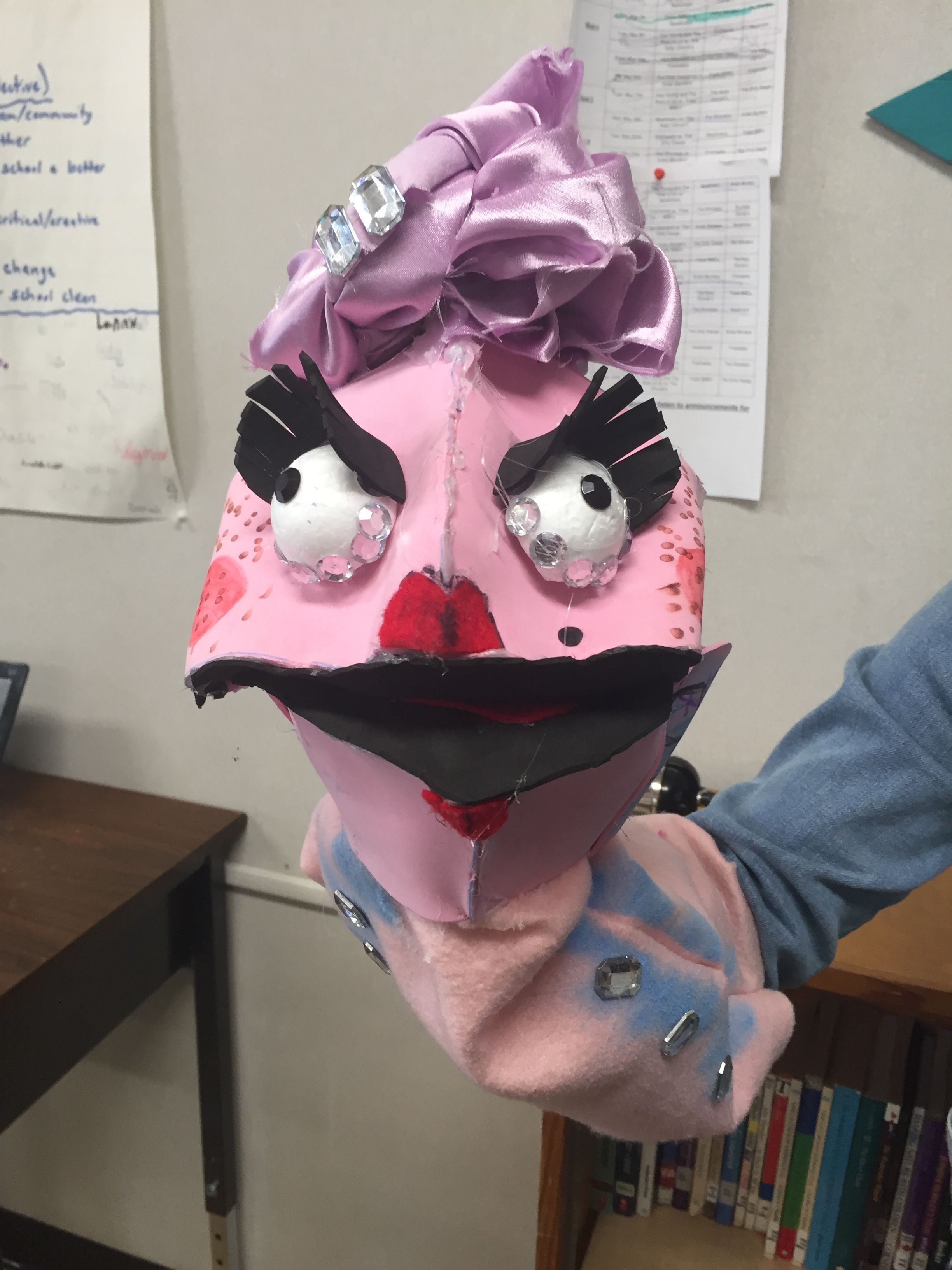 On the last day of school, we finished our year together by playing an eco-themed BreakoutEDU game called "Save the Planet". While not directly related to plastic pollution, it was a terrific final critical-thinking activity to bring everything full circle.
The "prize" when they opened the box at the end was a stainless steel straw for each student. While not precious or expensive, I was gratified by the excitement and enthusiasm the students displayed when they realized what they were receiving (see video below). My friend, Pedro Aparicio, had shared some beautiful words that he wrote on the board for students on their final school day. I was inspired to do something similar by tying a special message to each straw in the box.
My collaboration partner, Emil, and I have been doing a lot of reflection and discussion on this year's brief version of the project together, and where we would like to take things next year when we have 10 months to really dive deep. We have invited friends/colleagues from several other countries to join us and are planning some great projects, challenges, and collaborative activities for our students to be involved in. I am excited to start in September and see how it evolves!
As I wrote final report cards for my students, I found the format a difficult medium to use to accurately assess and share what my students had done. What evidence did I have that they were engaged and learning? I received a few affirmations as the year concluded. A parent of one of my students stopped in to see me. She said, "I know as a teacher you probably don't often hear that you are making an impact, but I want to tell you about how what you are doing in class has changed my son." She went on to explain that her child now refuses plastic straws when they go out for fast food or to restaurants, and tries to limit his use of other plastic containers. He is encouraging everyone in the family to do so as well. She also told me that when it was his turn to choose a fun family activity on the weekend, he requested that they all go to a local park and do beach cleanup. It was a proud moment! Other students in my class have reported doing similar things. Some of them have started clubs outside of school, put up posters, and even created cards to leave at restaurants, either asking management to reduce or eliminate single-use plastics or praising them when they have instituted policies such as asking patrons whether or not they actually want a straw. In our own school, staff have noticed that playground litter, which had been a huge problem earlier in the year, has been greatly reduced, and that more students have been actively picking up garbage that does not belong to them. (We can't take all the credit for this, as another grade 6/7 class has also been presenting to groups in our school about litterless lunches, etc., but we still feel proud of our part in the change!). Far more relevant and powerful than test scores, letter grades or term comments, these real-world manifestations of the learning that we have been doing make me feel certain that this is good work with a purpose that MUST continue in the fall.
I plan on mindfully relaxing and actively enjoying each moment of my summer, so the blog will likely get a bit quiet over the next two months. That being said, please expect new posts to start flowing in the fall, brimming with excitement about the new ideas and learning activities that have been planned and engaged in. I hope you'll continue to join me on this journey! Thank you for being a part of the adventure so far!